Wednesday, March 2, 2016
Is Social Media Worth It?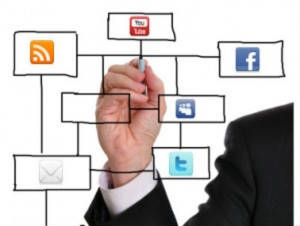 Perhaps when used for B to C marketing, social media makes sense. But what about for professional services firms engaged in B to B? I just received an email from a consultant to those service firms whose offerings are built on expertise (e.g., marketing, media, advertising, management consulting). The email pans social media for most such firms. It's appropriate, the consultant says, "for a few of you but it's a luxury that fits really well as the last 5% on top of more substantive marketing activities. The ROI isn't there, the stop/start of the activity is distracting, and it's like running in place instead of actually walking somewhere." Of course, ROI is not what social media marketing is all about, right? Listening, Visibility, Perception Building and Engagement are its hallmarks, as we all no doubt recognize. Nevertheless, I wonder: Does anyone at professional services firms have concrete evidence that social media marketing to other businesses has really worked for his/her firm? Let me know.
7:36 pm est