Who We Are
Jeffrey D. Bogart
Principal
Mr. Bogart is a public relations consultant who combines in-depth communications experience with knowledge of Wall Street, accounting practices, reporting requirements and the regulatory environment in which public companies must operate.


His agency experience includes positions as a vice president at The Financial Relations Board/BSMG and account executive at Kekst and Company. He began his communications career as a public relations specialist at Western Electric, now Alcatel Lucent. His clients have ranged from high tech, telecommunications, media, and electric utility companies to management consulting, law, executive search and financial services firms.


Companies have drawn on Mr. Bogart's multi-disciplinary background for both counsel and execution. Examples of his work include advising a NYSE company on its positioning and financial presentation; conducting perception studies for energy and life insurance companies; drafting the annual report, investor profile and annual meeting remarks for an apparel manufacturer; arranging investor meetings for food and high tech companies; and improving the visibility of an electric and gas utility company.

Mr. Bogart makes use of his experience as a wire service and newspaper reporter when advising clients on media matters. Feature stories about his clients have been carried by, among others, The Wall Street Journal, Forbes, Fortune, The New York Times, Business Week, The Economist, The Financial Times, CBS, ABC, Fox 5, Bloomberg, Reuters and Dow Jones. Articles under his own byline have appeared in The New York Times, PRSA Journal, NIRI Update, Electrical World, Mergers & Acquisitions, and Directorship.


A graduate of Cornell University, Mr. Bogart received a Master's degree in journalism from Columbia University and a JD degree from Fordham University Law School. He is a member of the Association of the Bar of the City of New York and the Publicity Club of New York, a former vice president of the New York chapter of the National Investor Relations Institute, and past president (2005-07) of Columbia Graduate School of Journalism's Alumni Association.
---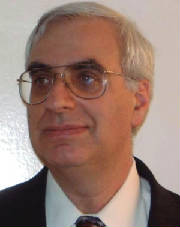 Mark Perlgut
Counselor
Mark Perlgut has more than 25 years of experience in financial communications, with particular expertise in counseling chief executives and preparing executive presentations and other written documents. His clients have included companies of all sizes in varied industries, from high-technology, health care and manufacturing to chemicals, financial services and energy.
Mark's agency background includes heading the Investor Relations Division of Publicis Dialog, one of the 25 largest U.S. public relations agencies. He was also a vice president and the editorial director in the New York office of The Financial Relations Board, where two annual reports he wrote won first-place awards in national annual report competitions.
His corporate background includes positions as vice president and deputy head of the Corporate Communications Division at Chemical Bank (now J.P. Morgan Chase), where he was in direct charge of all media relations, speechwriting, employee communications, and advertising.
Earlier, Mark was the senior policy writer and speechwriter for the chairman and president of the New York Stock Exchange. He was also the editorial manager and chief speechwriter at Merrill Lynch & Co. for Donald T. Regan, the firm's CEO.
Mark's extensive public relations experience follows 13 years as a reporter and editor, including five years at
The New York Times
, four years at a McGraw-Hill news publication for senior electric utility executives, a year at
Institutional Investor
magazine specializing in banking, and two years as an investigative reporter at
The Atlantic City Press
. He holds an M.S. degree from Columbia University's Graduate School of Journalism and an A.B. degree from Rutgers College.
---

Patricia Tobin
Counselor
Patty Tobin brings a solid background in marketing and public affairs to her work as a seasoned public relations professional. Tenacious and resourceful, her axiom is to leave no stone unturned in the pursuit of media exposure for the products, services, and issues she publicizes. A strong strategic and analytical thinker, she is also a consummate researcher.
Patty works with print, broadcast, cable and online media. Her national placements have ranged from exclusives with the CBS Early Morning Show and the Fox News Channel to stories of all sizes in major daily newspapers, including The New York Times. She has obtained placements with MSNBC, The View, CNN-TV, the Associated Press (radio, TV, print), TheStreet.com, CNBC, Bloomberg (radio and TV), Reuters, Time, U.S. News & World Report, cnbc.com, foxbusiness.com, Investor's Business Daily, and national radio (CBS, ABC, CNN, Wall Street Journal, Fox). Countless local market broadcast outlets, online media and trade publications have carried stories about her clients. Her roster of reporters in all media is extensive.
Among organizations Patty has represented are T-Mobile; Hearst Digital Media; Financial Times Press; the law firm of Sonnenschein Nath & Rosenthal; New York University; GlaxoSmithKline; Wyeth; Visiting Nurse Service of New York; Teva (athletes with MS); and Gliadel (MGI Pharma). Associations she has represented include AICPA; the Alliance of Automobile Manufacturers; the U.S. Tour Operators Association; 100% Recycled Paperboard Alliance; the Business Roundtable; and the Brookings Institution.
She has worked both with senior staff at Unilever in the area of public affairs and cause-related marketing and with the Federal Home Loan Bank of New York as a marketing/community affairs expert.
Patty's journalism and corporate communications background includes work as a freelance writer published by United Press International and as a contributor for five years both to Internet and Wireless Gaming International and to Premier Hospital Services Report. For the Federal Home Loan Bank of New York, she founded a regional marketing newsletter. She traveled on assignment to Haiti and Mexico for Travel Agent. She edited the Daily Bulletin for the America Psychiatric Association, underwritten by Sandoz Pharmaceuticals.
Patty holds both a B.A. degree cum laude and a Master's degree from New York University. She has completed graduate coursework in journalism and international affairs at Columbia University.